Here are my sketches from tonight's session. I think it was a great night altogether, despite the cold sneaking up on us in the park.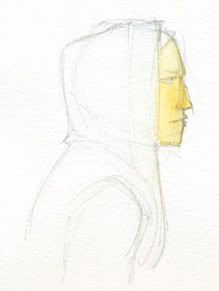 We moved over to the Westfield when it got too much outside and, after a brief run at Mai Do, an awesome stationary store that has great brushes and pens, we got down to business at the food court. There were lots of people just waiting to be drawn.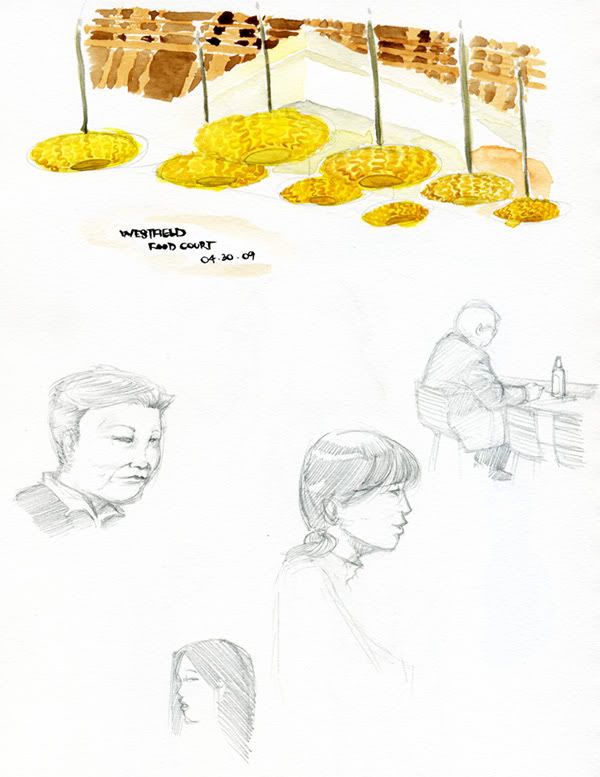 After we parted ways, I got on the train and continued sketching for a little bit before drifting off to slumberland.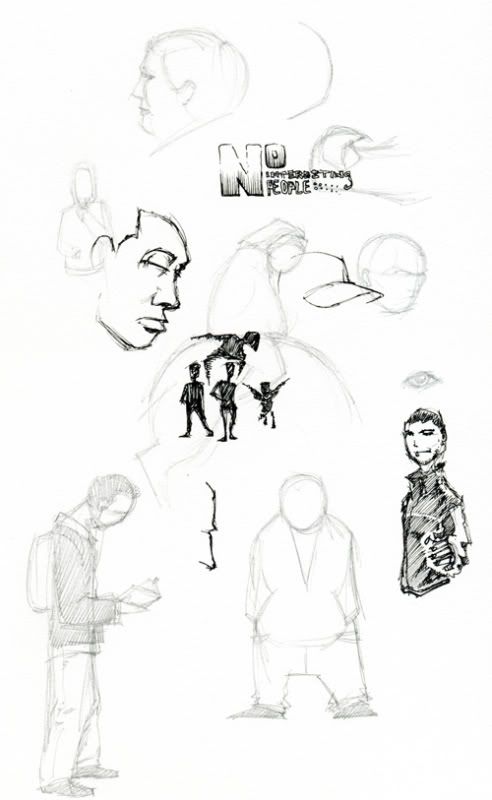 Hope to see you all at the next one.